LIMITED EDITION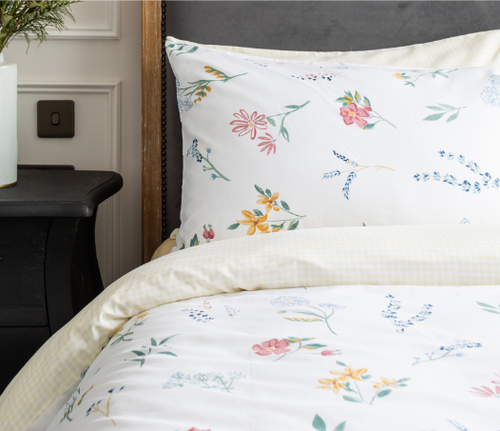 Summer Garden
Inspired by plants with purpose, colourful hand-drawn flowers dance together on a white background. Featuring a classic yellow & white gingham on the reverse.
Shop Summer Garden
LIMITED EDITION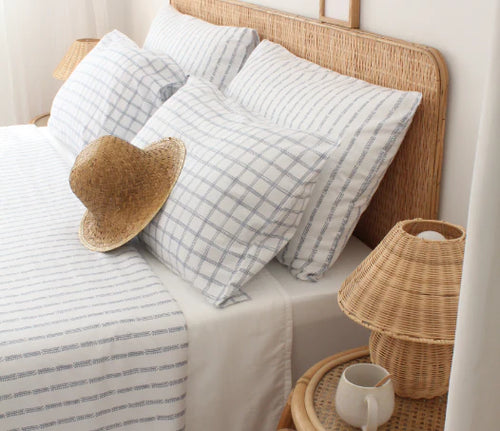 Blue Check
A soft, cornflower blue check is the perfect way to inject subtle pattern into your bedroom this Summer. This 2-in-2 design features a simple stem pattern on the reverse side.
Shop Blue Check
LIMITED EDITION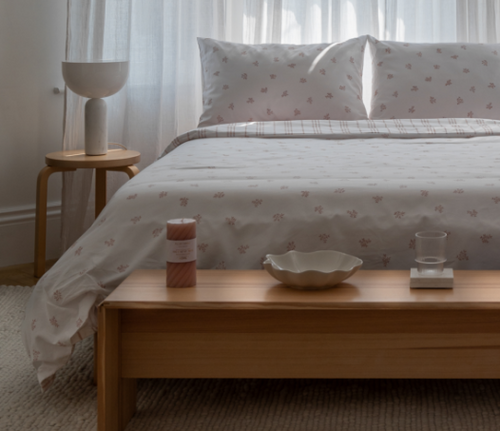 Jasmine Leaf
Fresh, calming & restorative. A blushing Jasmine blossom dances on a bright white background with a simple rose-pink ticking stripe on the reverse.
Shop Jasmine Leaf
LIMITED EDITION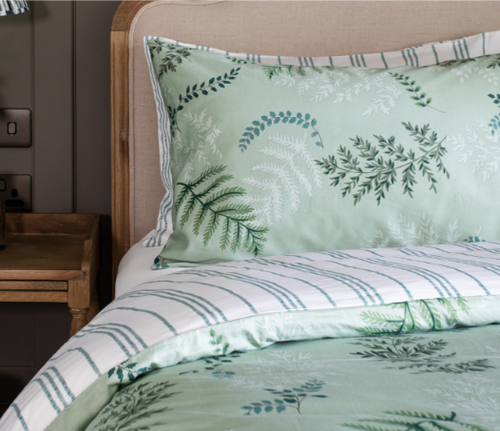 Fern
Lush layers of hand-drawn fern leaves in shades of green on one side. And a simple spruce-green ticking stripe on white on the reverse. Fresh, calming & restorative.
Shop Fern
LIMITED EDITION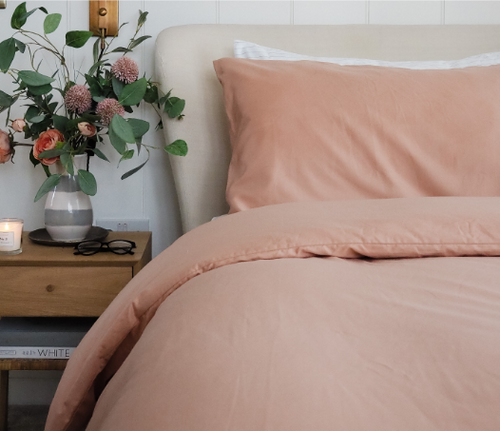 Clay
A rich, earthy colour, Clay has the softness of pink, grounded with hints of burnt orange, for a warm, organic finish.
Shop Clay
Elderflower
Inspired by pressed Elderflowers, this hand painted navy print contrasts against a rich taupe base. The reverse features a delicate navy stem motif.
Shop Elderflower
LIMITED EDITION
Sage Green
Subdued and soft, sage will turn your bedroom into a sleep sanctuary. A fresh green-grey in our signature sateen finish.
Shop Sage Green
LIMITED EDITION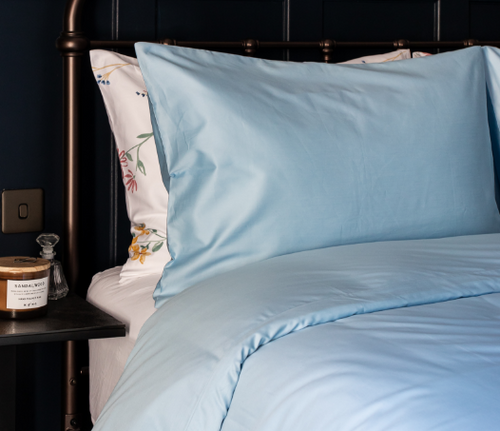 Dusky Blue
A soft, gentle blue, reminiscent of a cloudless sky. Blues are considered the best hues for restful sleep.
Shop Dusky Blue
LIMITED EDITION
Straw Yellow
A sunny, honeyed straw shade that will bring warmth & joy to any bedroom. This grown-up yellow is a summer-must have.
Shop Straw Yellow